l'Artiste: Yanara Guayasamin et Olivier Auverlau
Samedi 24 Juin 2023
Lieu: Bus du Lycée voyageur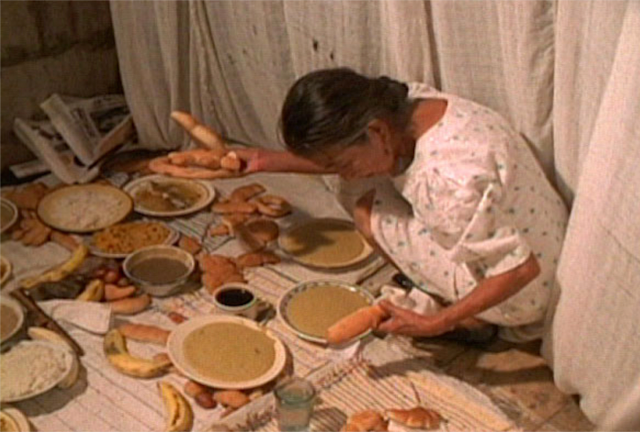 Devotedly and lovingly, a woman sets an improvised table.
She puts out delicious homemade rolls and sweets, and sets a place for each off her deceased loved ones.
First, it is the children's turn. While the food disappears, their little voices indicate how much they enjoy the meal.
Then the table is set once more, this time for the adults. It is hard work for the woman, but she does not mind.
After two days, she cleans off the table and makes her bed on it. Content, she lies down.
She waits for her dead husband to come and get her.
Table Talk is an experimental anthropological documentary that captures a ritual carried out every 1 and 2 November on the Santa Elena peninsula of Ecuador.
The result is just as ordinary and true as it is extraordinary and mystical. The footage is filled with beauty, and the effect is touching.